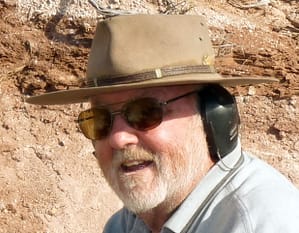 Saturday, August 28, 2021
Friends,
Back about 1995, I got a telephone call from a stranger who introduced himself as By Smalley. He called from a roadside restaurant in Bill, Wyoming. A few years later, on one of our trips, he pointed out that restaurant and I noted that said cafe was the entirety of Bill, Wyoming!
When By made that first call to me, he was out doing what he enjoyed doing — varmint hunting. He had taken along a copy of the latest Precision Shooting magazine with him. He had just read my article on wildcat cartridge design. He felt compelled to tell me that, while my concept was worthwhile, my conjecture about what might be behind what I had observed was all wet, or words to that effect.
Through our subsequent friendship, By always seemed to have a nagging concern that his abruptness in that initial discussion might have offended me, which was certainly not the case. I am not a Rocket Scientist but, but I could have been, and I am smart enough to recognize and appreciate genius when I hear it!
Through the subsequent weeks, we visited many times. Finally, we had resolved what actually happens inside the combustion chamber, after a round fires, and before the bullet leaves the barrel. Likely, the typical person suspects that ballisticians would have, long ago, figured that out. Not so. Also likely, the typical non-shooter would hold that the effort to solve such an esoteric problem was rather banal — the cartridge fires and drives the bullet through the barrel, who cares about the details?
Well, to a rocket scientist who also happened to be a serious target shooter, the fact that no one had figured out the details of this process, let alone proven the details of what happens during the interval between the striker hitting the primer and the bullet exiting the bore represented profound and unacceptable ignorance. By cared! So did I, and we bonded over this mutual desire for understanding.
I too had long found that this situation was unacceptable. The difference was, By had an idea of how to go about proving what happens in that interval. Something in my article sparked him, and then us, into action, feverously pursuing that goal.
What I could offer was unique experimental data and the ability to work from first principles toward a logical conclusion. Our abilities meshed well. With supporting experimentation, within weeks, we had solved the physics of internal ballistics from first principles. We knew! The important thing to both of us was that we were the first persons who ever fully understood this complicated process.
I can unreservedly state that without By's motivation, precise thinking, and drive, such an understanding of this process would not have happened then and this might never have happened!
Based upon this understanding, we then applied for, and eventually received, parametric patents covering the ideal cartridge design and the theoretical work and mathematical algorithms behind those designs.
Subsequent to that, we moved ahead with other projects related to improving ballistics.
We also shared many trips to South Dakota, and other destinations, to enjoy both hunting and target shooting. Our last shared hunt was for elk, with my boys — that is now a cherished memory.
By never tired of sharing his life experiences, mostly related to his work in rocket science, his hunting, his cartridge wildcatting, and his target shooting. He seldom went to the range without sharing his experience with me in a subsequent telephone conversation, but not the last time, that time, he managed to share it with a new friend, Richard Porter, who was with him at the end, at the shooting range.
Almost ten years ago as I write this in 2021, By was lining up for a shot at the range when he died. Richard saw that something was wrong. When, he did everything possible to save By.
Richard reports that after visiting with By for only about one hour, he felt as if he had lost a lifelong friend. That speaks more to whom and what By was than anything I could ever say or write would.
I could bore you with one after another story, but this is not the place. Suffice to say that my life is the richer for having known Robert Byrom Smalley.
I will forever regret that circumstances prevented me from hunting with By over the past few years of his life. Oh that I could have made that rendezvous just one more time!
We all must go. It seems to me, that somehow, some find a better way to go than others do. By leaves me two distinct classes of memory: first, of a friend who shared my interests and who shared so many great stories; second, of a friend who died doing what he enjoyed doing and who always lived his life to the fullest. Who could ask for more of a friend or of a life?
Humbly Yours,
Mic McPherson
---
Photos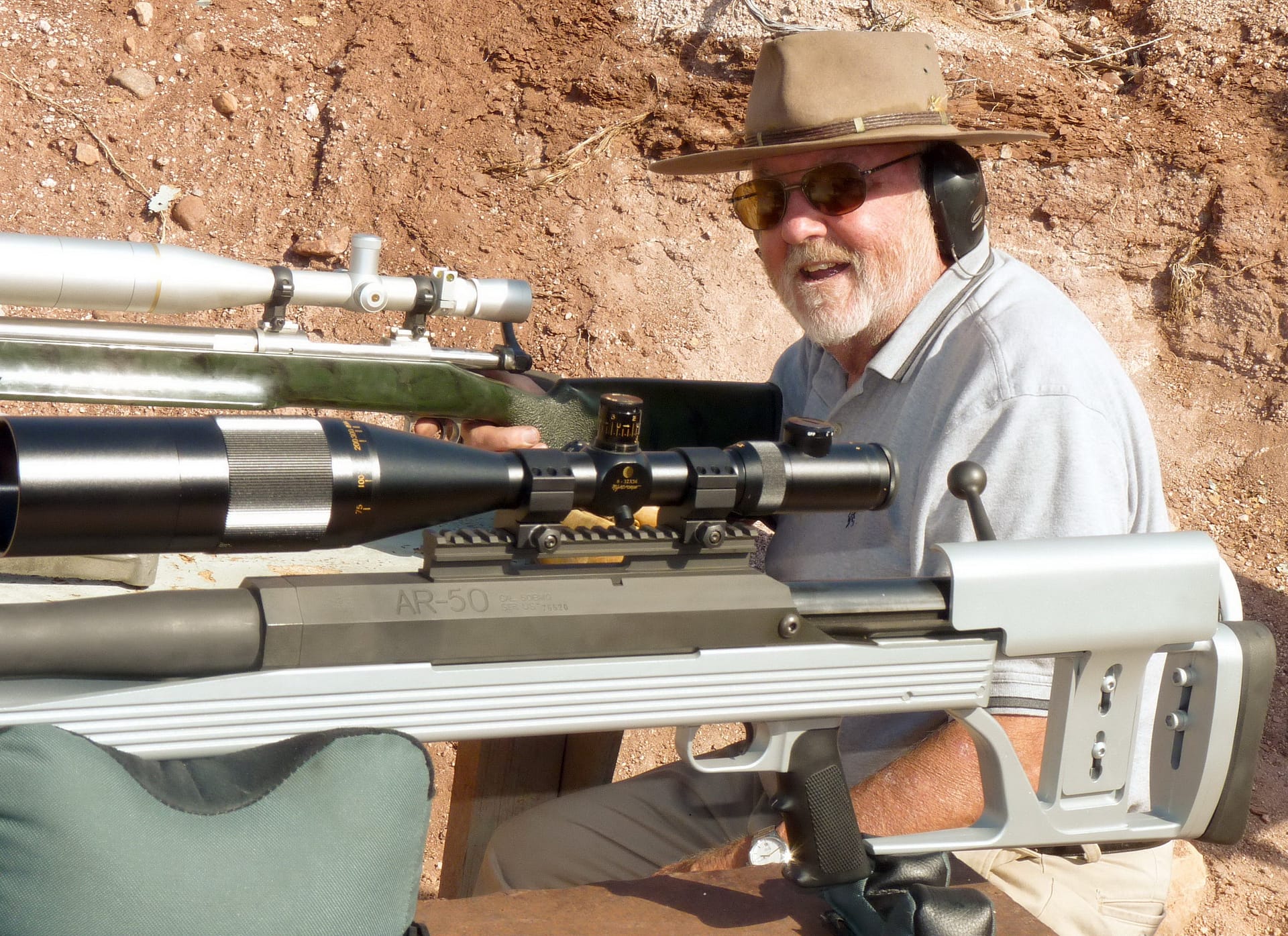 Andy-and-By-at-Gateway-fixed-v2